American Brewers Guild
Education for working or would-be brewers who can't get away!
Upcoming Classes and What's Registering
Course
Session
Registration
Status
Requires
Prerequisites
April 2017
Accepting Registrations
No
January 2018
Accepting Registrations
Yes
January 2018
Accepting Registrations
Yes
Standard CBA
June 2017
Full
Yes
Standard IBS&E
June 2017
Full
Yes
Latest Guild News
Posted by Rick Hadsall on Monday 12 December 2016 at 05:04 PM
From an outstanding group of talented applicants, Aaron Blonden of Chainline Brewing Company (Kirkland, WA) and Garth Donald of Stormy Mountain Brewing (Chelan, WA) have been named recipients of the 2017 American Brewers Guild scholarships through the Glenn Hay Falconer Foundation. Anthony and Garth will both be attending the ABG's Intensive Brewing Science & Engineering course that runs from January to June 2017.

Read the entire story...
---
Posted by Rick Hadsall on Monday 12 September 2016 at 09:40 AM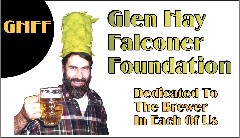 In collaboration with the American Brewers Guild, the Glen Hay Falconer Foundation is offering a full-tuition scholarship to the Intensive Brewing Science & Engineering course that begins on January 23, 2017 and runs through June 30, 2017.
The Intensive Brewing Science & Engineering ("IBS&E") course is a 22-week distance education program with a final week of residential instruction in Middlebury, Vermont. The IBS&E course is specifically designed for professional and aspiring craft brewers seeking formal training in brewing science. The program provides a comprehensive learning experience that focuses on the technical, scientific, and operational matters and issues that brewers face in a craft brewing environment.
The scholarship is open to professional brewers and homebrewers from the states of Washington, Oregon, Alaska, Hawaii, and California's northern geographic region (San Francisco Bay/Monterey Bay areas and north). The scholarship includes a $1,000 stipend to help offset travel and lodging expenses for the final onsite week in Middlebury, Vermont.
The selection committee is comprised of professional craft brewers and brewing industry experts. The full application must be received no later than November 8, 2016.
Read the entire story...
---
Posted by Ron Cotti on Monday 13 June 2016 at 12:20 PM
Sign up now for the November 26th Beer Appreciation class. Class will take place Saturday, November 26th at Drop In Brewing in Middlebury...click the link for more details.
http://www.abgbrew.com/index.php/programs/beerappreciation
---
See all Guild News.
Student News
2016 Wrapup
2016 Classes are wrapping up.... some internships to complete for CBA students and some final week excercises for Working Brewers. Its been another great year with some outstanding people entering the craft brewing industry. As I say at graduation... "The future is in good hands"
January 2016 Classes
The January 2016 class wrapped up their final weeks recently. CBA students are wrapping up their apprenticeships soon. I've selected a couple of students from our last class who were hired at their apprenticeship breweries to tell their story. No, it's not a rags to riches thing…more like riches to rags, or at least clean clothes to wet and sweaty and covered in trub. So check them out here and be sure to congratulate them next time you see them.
Last Week
The 2015 classes wind up next week here in Middlebury with the second Brewery In Planning Class residential week. Students from around the country will be here at Drop In Brewing in Vermont to learn from industry experts on the practical aspects of brewing, beer clarification and lab work. They will also hear about the business of beer from local experts and about beer distribution too. We're already looking forward to next year's full calender
See all Student News.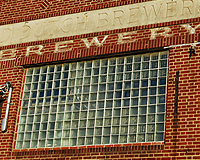 Brewers Log
U.S. Brewery count reaches an all time high by Steve Parkes
Guild Instructors at Hop Harvest by Steve Parkes
New Website by Steve Parkes

Class Photos
Care to check out the Guild's featured photo gallery? See our photo sets! View at Flickr