American Brewers Guild
Education for working or would-be brewers who can't get away!
Upcoming Classes and What's Registering
Course
Session
Registration
Status
Requires
Prerequisites
June 2016
Accepting Registrations
Yes
June 2016
Accepting Registrations
Yes
June 2016
Accepting Registrations
No
September 2016
Accepting Registrations
No
October 2016
Accepting Registrations
No
November 2016
Accepting Registrations
No
June 2017
Accepting Registrations
Yes
June 2017
Accepting Registrations
Yes
January 2018
Accepting Registrations
Yes
January 2018
Accepting Registrations
Yes
Standard CBA
June 2016
Full
Yes
Standard IBS&E
June 2016
Full
Yes
Standard CBA
January 2017
Full
Yes
Standard IBS&E
January 2017
Full
Yes
Latest Guild News
Posted by Ron Cotti on Tuesday 31 May 2016 at 05:30 PM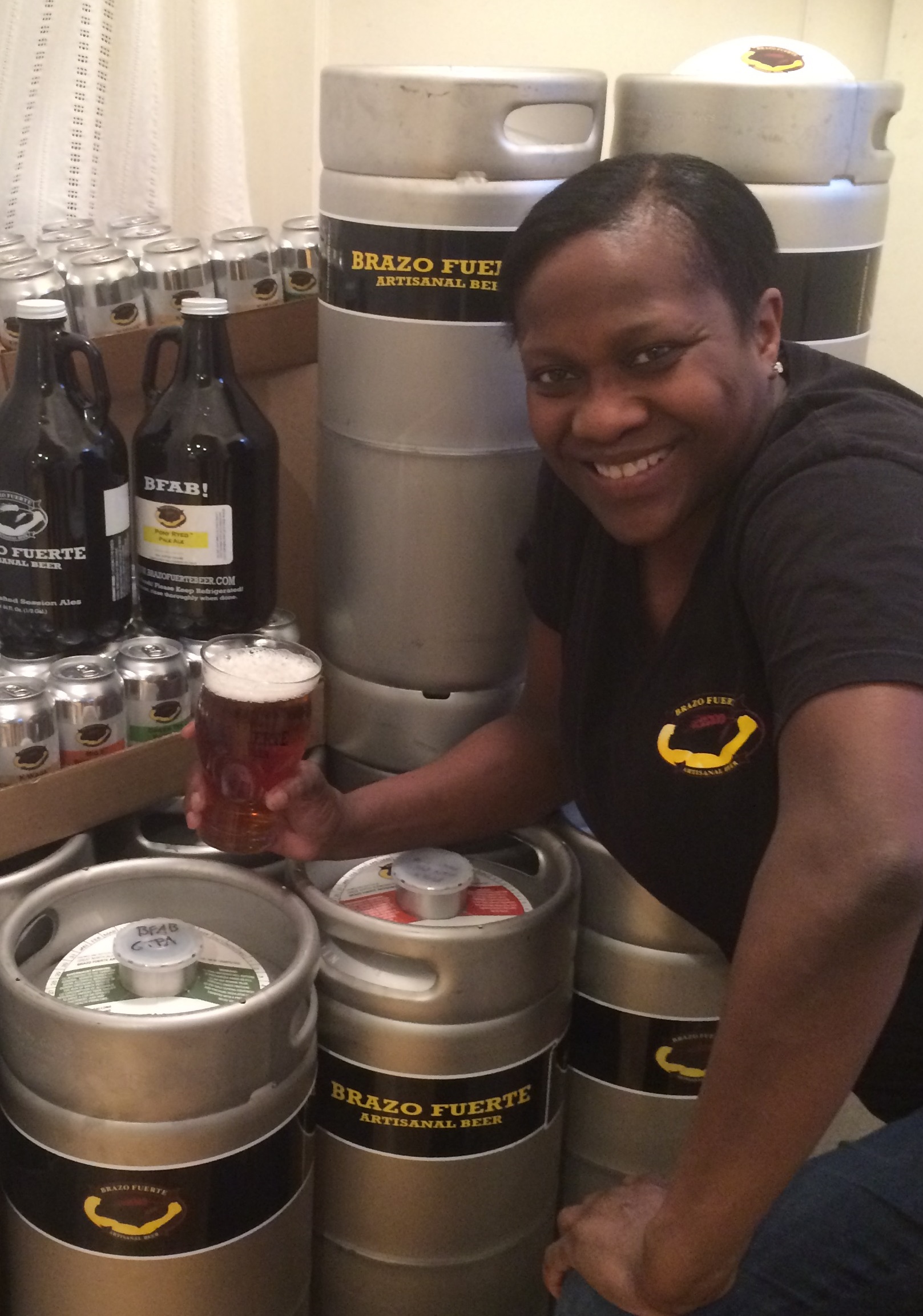 We are pleased to announce the winner of the 2016 Greg Noonan Scholarship. This award was developed to continue Greg's legacy and honor his contributions to craft brewing.

Congratulations to Bev Armstrong from Watertown MA.

The caliber of candidate was exceptional and all were deserving of winning the scholarship. Choosing a winner was a painstaking and incredibly difficult process. The winning candidate was chosen by a panel of experienced and credentialed brewmasters from across the country. The panel consisted of:

Dan DelGrande
Brewmaster/Owner, Bison Brewing Company, Oakland, CA
Russ Fitzgerald
Brewmaster, Vermont Pub and Brewery, Burlington, VT
Nick Funnell
Brewmaster, and Sales rep for Brewers Supply Group
Scott Shirley
Brewmaster, Harpoon Brewery in Windsor VT

The winning candidate, Bev Armstrong, impressed several of the panel with her motivation and approach to getting into the industry. One of the panel said of Bev, "she exemplifies the characteristics that I believe would make a great brewer: she is passionate about craft beer, hard-working, enthusiastic, a continuous learner and is overall an outstanding candidate."

Congratulations to Bev Armstrong, winner of the 2016 Greg Noonan Scholarship!

To learn more about available scholarship programs, visit our scholarship information page.
---
Posted by Ron Cotti on Wednesday 20 January 2016 at 03:08 PM
The American Brewers Guild is proud to announce a scholarship opportunity. The 2016 Greg Noonan New England Brewer's Scholarship is awarded for the Intensive Brewing Science and Engineering class once per year. The scholarship is open to residents of New England, which includes the states of Maine, New Hampshire, Vermont, Massachusetts, Rhode Island, and Connecticut. Applicants must meet our prerequisites for admission into the program.
For more information, please see our scholarship page here.
---
Posted by Ron Cotti on Thursday 17 December 2015 at 02:44 PM

From an outstanding group of talented applicants, Jen Jordan of Anchor Brewing Company (San Francisco, CA) has been named recipient of the 2016 Glen Hay Falconer Foundation scholarship to the American Brewers Guild. Jenn will be attending the American Brewers Guild's Intensive Brewing Science & Engineering course that runs from January to July 2016. The Intensive Brewing Science & Engineering course is a 22-week distance education program with a final week of residential instruction. The course covers all the fundamentals of beer production and quality assurance with a special emphasis on practical issues.

In making its final decision, the Selection Committee members were impressed by Jen's level of demonstrated accomplishment both as a long-time and continuing homebrewer and her notable rapid transition into the professional brewing ranks. Perhaps the words of a committee member summarize it best: "Among a field of many fine candidates, Jen stood out for her dedication to the craft of brewing and the goals of the Glen Falconer Foundation. A passionate homebrewer, she left a long career as a public schoolteacher to pursue her dream of becoming a commercial brewer, and was the first female brewer ever hired by the Anchor Brewing Company. Jen's strong commitment to the homebrewing community and her well-expressed desire to improve her brewing skills with further professional education make her an excellent choice for the ABG scholarship."
The brewing scholarship is a full-tuition grant along with travel stipend that is offered in collaboration with the American Brewers Guild. The American Brewers Guild is a premier school for the craft brewing industry dedicated to providing a comprehensive learning experience that focuses on the technical, scientific, and operational matters and issues that brewers face in a craft brewing environment.

The Selection Committee, consisting of Ben Dobler, Innovation Brewer at Widmer Brothers Brewing/Craft Brewing Alliance, Alan Moen, Senior Writer and Columnist for American Brewer Magazine, Shaun O'Sullivan, Brewmaster and Co-Founder of 21st Amendment Brewery, Steve Parkes, Owner and Lead Instructor of American Brewers Guild, and Alan Sprints, Top Dog at Hair of the Dog Brewery and Tasting Room, was given the difficult decision of selecting a single recipient from a deep and talented group of deserving candidates.

The Foundation extends congratulations to Jen and a sincere appreciation to all the applicants for their interest and enthusiasm for the Falconer Foundation American Brewers Guild scholarship. The Foundation thanks the Selection Committee for its hard work and energy and extends its gratitude to the American Brewers Guild for its long-standing support for the Foundation's brewing scholarship program.

The Falconer Foundation has granted over 30 scholarships over the past dozen years and is dedicated to promoting knowledge and expertise in the craft brewing industry in memory and honor of Glen Hay Falconer.

For more information on the Glen Hay Falconer Foundation, visit www.glenfalconerfoundation.org and follow us on Facebook.

Glen Hay Falconer Foundation
falconerfoundation@earthlink.net

---
See all Guild News.
Student News
January 2016 Classes
The January 2016 class is well into its 6th week of the program. This week's lectures are all about hops, with Matt Brynildson as the featured instructor. Each week the students are tasked with absorbing hours of lectures, reading from numerous text books and brewing literature, and following up with a self-administered quiz. Message board posts are another way of connecting with both faculty and other students with questions, comments and general conversation in near-real time. These students will continue on for the next sixteen weeks, with a couple exams thrown in, until they descend on Drop In Brewery for their final residential week. This week is fun for all, instructors and students alike, as the infectious enthusiasm reaches its maximum level. Most of the students are spending their first week in a production brewery and their excitement is impossible to ignore.
The Craft Brewers Apprentice program students still have a substantial piece of their program to complete after their residential week, the five week apprenticeship. Early in the program we request from them their "top three choices" for their mentor breweries and then we set about placing them into one of them. Occasionally, when the stars align, and all is right in the brewing world, these lucky apprentices are offered employment by their host breweries…which is the subject of this post.
I've selected a couple of students from our last class who were hired at their apprenticeship breweries to tell their story. No, it's not a rags to riches thing…more like riches to rags, or at least clean clothes to wet and sweaty and covered in trub. So check them out here and be sure to congratulate them next time you see them.
Last Week
The 2015 classes wind up next week here in Middlebury with the second Brewery In Planning Class residential week. Students from around the country will be here at Drop In Brewing in Vermont to learn from industry experts on the practical aspects of brewing, beer clarification and lab work. They will also hear about the business of beer from local experts and about beer distribution too. We're already looking forward to next year's full calender
Class Status
January 2016 Classes are nearly set to begin, and will graduate next summer at the American Brewers Guild classroom and brewery at Drop In Brewing in Middlebury, Vermont.
June 2015 classes are finishing up this fall and will graduate this Nov/Dec.
Last summer we hosted a residential program to facilitate the recording of new material. This allows us to stay current with the latest developments, and trends, in the vibrant craft brewing industry. Many industry figures stopped by to help teach our classes.
See all Student News.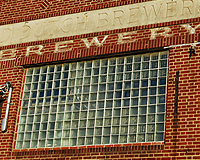 Brewers Log
U.S. Brewery count reaches an all time high by Steve Parkes
Guild Instructors at Hop Harvest by Steve Parkes
New Website by Steve Parkes

Class Photos
Care to check out the Guild's featured photo gallery? See our photo sets! View at Flickr